Composite columns
Types of composite columns
In steel composite construction, the cross-sectional types shown in the figure have prevailed. For all types, the steel cross-section serves as formwork for the concrete, i.e. an additional formwork is not necessary. The concrete is arranged in such a way that it protects the steel from heating, allowing for high fire resistance. Regarding the left cross-section, the concrete between the flanges protects the web from heating too quickly in the event of a fire and the fire protection reinforcement replaces the flanges directly exposed to the fire. The concrete-filled hollow profile in the middle of the picture is architecturally interesting and almost corresponds to a reinforced concrete support in the event of a fire because the external steel hollow profile fails quickly. The hollow profile with the embedded profile at the right side of the picture is particularly suitable for heavy bending around one axis.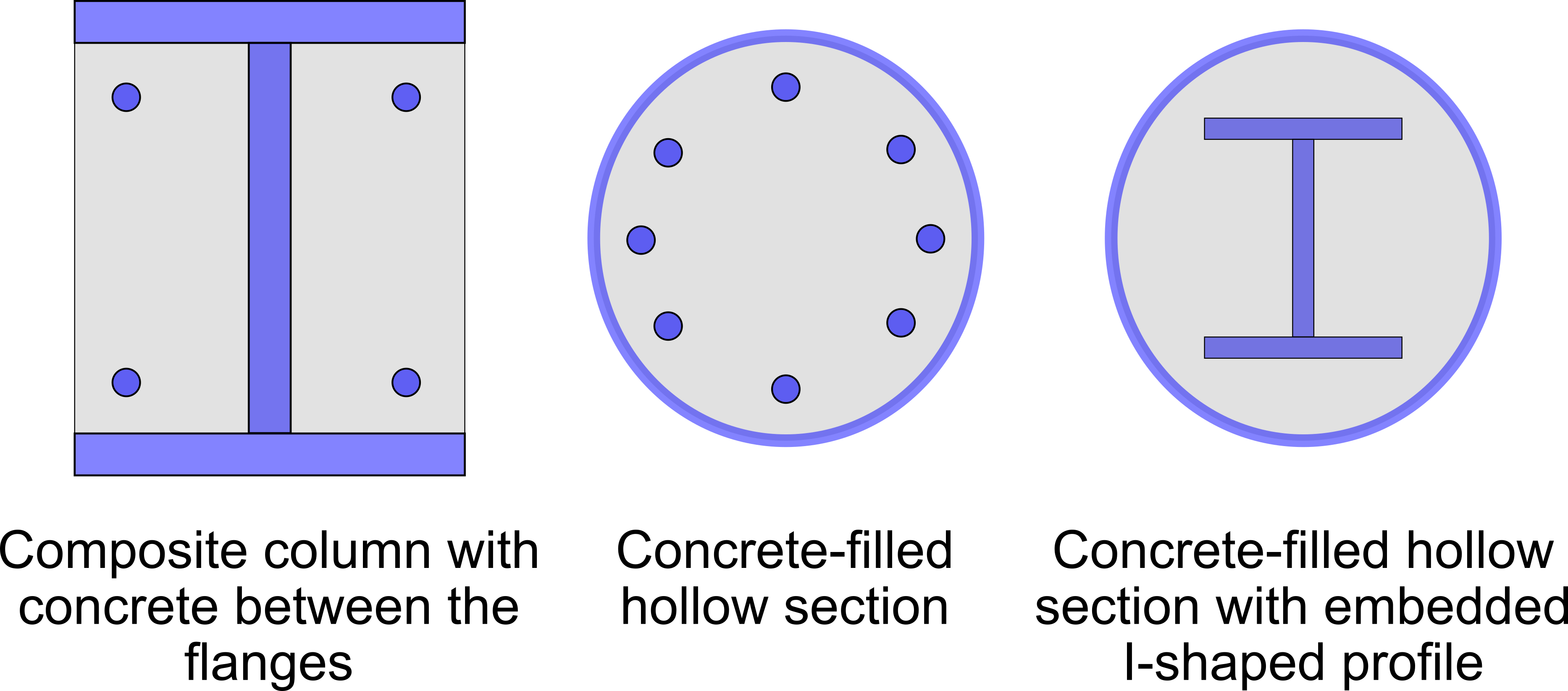 Advantages of composite columns
Steel composite columns have a number of advantages over pure steel and reinforced concrete columns due to the skilful combination of both materials: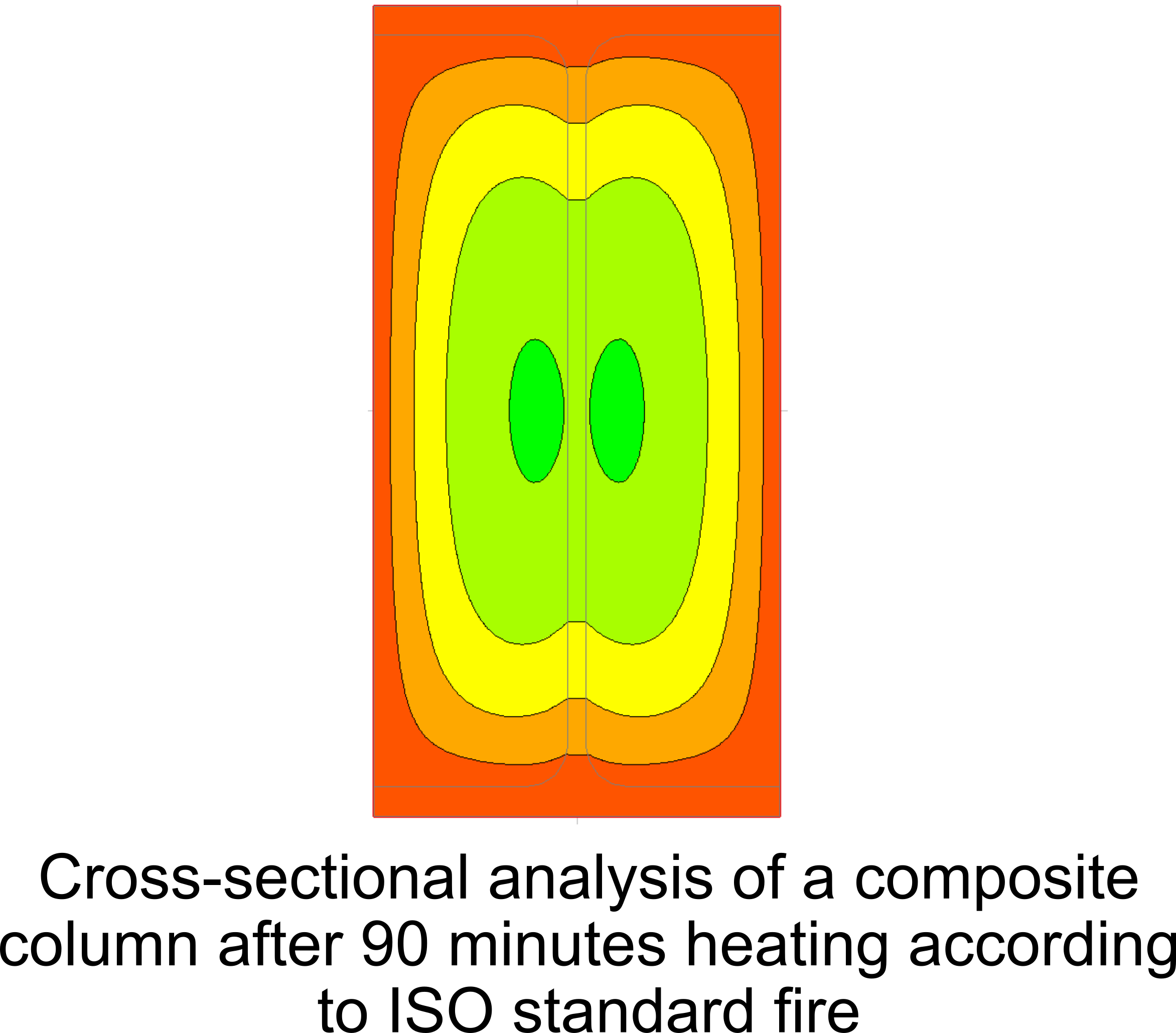 High fire resistance possible thanks to the concrete;
high degree of prefabrication and steel connections allow quick assembly;
compact cross-sections with a high load-bearing capacity;
increased usable space and thus increased profitability.
Our services
We provide the structural design of composite columns both at room temperature and in case of fire (see figure on the right). In addition, we prove the appropriate connections between the beams and the steel composite columns if required. We are of course always open to different questions.
Non-binding initial consultation
It is best to call us directly and describe your specific task. Or send us an email with some key data. On this basis, we can discuss the framework conditions resulting in an attractive offer.